Ingredients
All ingredients in Endo4Him are natural extracts from herbs, fruits and vegetables. It is now established that certain compounds of food can affect our health in a harmful or beneficial way. The ingredients in Endo4Him have been shown to promote good hormonal and prostate health!
Endo4Him is totally free of synthetic drugs and hormones.
The ingredients in Endo4Him have been used for centuries in traditional medicine. In the correct quantities, they stimulate the body's natural internal processes to alter hormone levels towards youthful values.
There are three ways to become testosterone deficient: you don't produce enough, you loose to much, or the testosterone is bound to other molecules and deactivated. Endo4Him has a broad range of ingredients that stimulate your own testosterone production, that limit the conversion to estrogen, that limit the conversion to DHT (an aggressive form of testosterone that is linked to hair loss, heart problems and prostate problems), and that block or break the binding of testosterone to SHBG - a blood protein that limits the bioavailability of testosterone.
In the same way, there are three ways to have too much estrogen: you make too much, you don't metabolize it fast enough and you don't eliminate it fast enough. The second set of Endo4Him ingredients limit the conversion of testosterone into estrogen, improve the metabolism of estrogen, and stimulate the liver to flush estrogen out of the body more efficiently.
A third set of Endo4Him ingredients are targeting prostate wellbeing. They function in many ways. They reduce cholesterol and fat deposits in prostate tissue which are a source of problems. They block hormone receptors in the prostate tissue that would otherwise promote BPH and cancer. Several ingredients have been shown in the laboratory and in tests to fight cancer cells in all development stages: start, growth, reproduction and spreading.
Tribulus Terrestris
A flowering plant long known in folk medicine in Eastern European countries for such wide-ranging conditions as headache, nervous disorders, constipation, and sexual dysfunction.

Tribulus stimulates the pituitary gland to produce LH hormone which increases the production of testosterone.

Tribulus restores libido and sexual desire,. increases sperm count, sperm quality and semen volume.

It stimulates the body's natural testosterone production and when taken together with exogenous testosterone, Tribulus has been shown to avoid down regulation.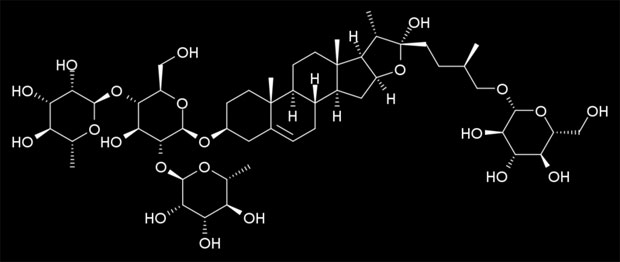 Protodioscin
DIM ( Di Indolyl Methane, Broccoli Extract )
DIM is found in cruciferous vegetables in general and in Broccoli in particular. DIM has aromatase blocking properties. i.e. It tones down the activity of aromatase, an enzyme that transforms free testosterone into excessive and harmful estrogens. DIM changes the way in which estrogens are metabolized (i.e. non-harmfull metabolites)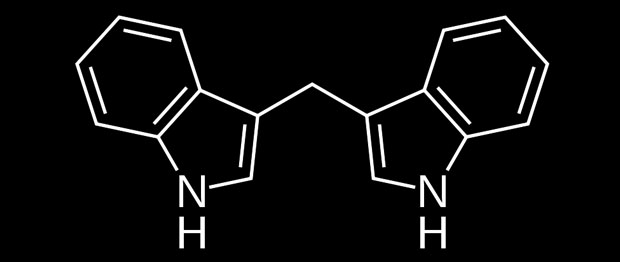 Diindolylmethane
Saw Palmetto
Saw Palmetto is is a dwarf palm that grows in the southeastern United States. It inhibits 5-alpha reductase in forming Di HydroTestosterone, a very aggressive form of Testosterone, suspected to cause heart problems, prostate problems and baldness.
Urtica Dioica (Stinging Nettle)
Urtica dioica (Stinging Nettle) is a modest herb which is a powerhouse which inhibits 5-alpha reductase, mildly inhibits aromatase, and increases free circulating testosterone. It also has been shown to be useful to reduce prostate inflammation and Benign Prostate Hyperplasia.
B-Sitosterol
B-Sitosterol is found in the cells and membranes of all oil producing plants, fruit, vegetables, grains, seeds and trees. It is a good 5-alpha reductase inhibitor and additionally has beneficial effects against a wide variety of human ailments such as prostate enlargement, high cholesterol, high blood pressure, hair loss and many others.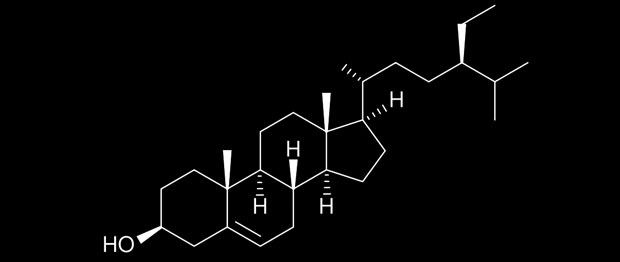 Sitosterol
Pygeum
Pygeum is a member of the rose family and its active constituents are extracted from the bark. This ingredient reduces prostate inflammation, swelling, edema and elevated prostaglandin levels in men with BPH. It protects small veins and capillaries and helps to rid the prostate of cholesterol deposits that typically accompany enlargement.
Lycopene
Lycopene is a carotenoid extract from tomatoes and has been shown to be a strong antioxidant and to induce cell-to-cell communication. The testes, adrenal gland and prostate contain high concentrations of this carotenoid. However, its serum values fall with age. There are indications from available research that Lycopene, in presence of carotenoid co-factors (phytoene and phytofluene) and ketamine condensation products from heat dried tomatoes (FruHis) have cancer preventing and cancer fighting properties.
Pomegranate
Pomegranate is included in a novel category of exotic fruits called super fruits. "Therapeutic" effects on the prostate have been observed with juice or whole plant extracts. Pomegranate contains punicalagins which have a potent free-radical scavenging ability. Metabolites of punicalagins localize specifically in the prostate gland, colon and intestinal tissues. A clinical trial at a prominent U.S. university found that pomegranate juice prolongs PSA doubling time in patients with prostate cancer and found that it also affects proliferation and apoptosis of prostate cancer in vitro.
Zinc, Copper, Magnesium, Pyridoxine (Vitamin B6)
These critical micro-nutrients play a unique role in at least 300 enzyme systems. They have been shown to have complex hormone modulating properties. In the right doses, these nutrients decrease the "stress hormone" cortisol and increase IFG-I levels. They protect against cardiovascular disease and against some cancers.
Calcium D-Glucarate
Calcium D-Glucarate is a natural ingredient produced in all mammals, including man. Glucarate is needed to detoxify the body from toxic waste (protein digestion) and from toxins from the environment. Our normal internal production was enough when we lived in a clean environment. Today our body must fight off so many toxic pollutants, especially xenoestrogens, that we produce hardly enough Glucarate to eliminate our "natural" waste. Our liver gets overloaded with toxins that it can no longer eliminate making us weak, sluggish and tired. Glucarate is essential for eliminating estrogens. Clinical studies have shown that calcium-d-glucarate is able to reduce the number of estrogen receptors by 48 percent and to lower serum estrogen levels by 23 percent.

Calcium D-Glucarate